SNOWFLAKES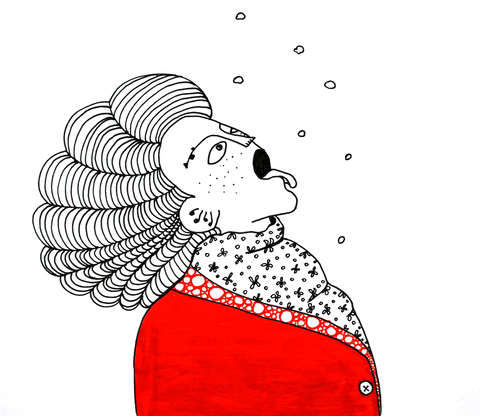 Before being cancelled Tim Allen destroys CBS' Liberal snowflakes.

These two video clips are from Tim Allen's TV series "Last Man Standing." Season 6, episode 9 titled "Precious Snowflake."

What is great about this episode is it tackles the issue of America becoming too politically correct. Where people are feeling censored by using Freedom of Speech, in fear that they might hurt someone's feelings or make someone feel excluded. Stuff like micro-aggressions.

Siding with Tim Allen, it would seem that these Social Justice Warriors are bent on censoring words and thoughts. The thought police being mentioned in the second clip.

What are your thoughts? Do you feel like America is becoming too politically correct? That college students need comfort / safe spaces in fear that their feelings might get hurt.

[Video Comment]




BACK STORY

A sixth-season episode found Baxter blasting politically correct "microaggressions" and drawing up a speech for his daughter's graduation: "To quote future Nobel Prize winner Lee Greenwood, 'I'm proud to be an American.' Not just because I have the right to speak my mind or carry an awesome gun, but because it's the land of opportunity. Some whiny babies might not think so, but in America, if you work hard, anyone can be successful."

Allen himself is also conservative, and has in the past expressed support for President Donald Trump. In March, the actor told Jimmy Kimmel he had attended Trump's inauguration and that conservatives in Hollywood need to be "real careful" when discussing their political beliefs.

The show's cancellation appeared to come as a surprise to fans, as its ratings had reportedly been solid, as Daily Wire's John Nolte noted. Last Man Standing averaged 6.4 million viewers in its final season and a 1.2 rating amongst adults 18-49, strong numbers for a Friday night comedy. But Deadline also notes that Last Man Standing was down just 5 percent this season, a stellar result when compared with other shows were generally down by as much as 20-30 percent. The show was also reportedly performing extraordinarily well in syndication.

Even more surprising, the cancellation comes after ABC Entertainment President Channing Dungey said at a London media summit in December that broadcast networks were not paying enough attention to the television viewers in the country who helped elect Donald Trump president. [FULL]

To be honest, I'd never heard of "

Last Man Standing

" before Friday. When MoSup came running in to may lair, iPad Facebook in hand saying "OMG. You have to watch this!," I knew it was cultural gold. To borrow her words, "We have to watch this show."